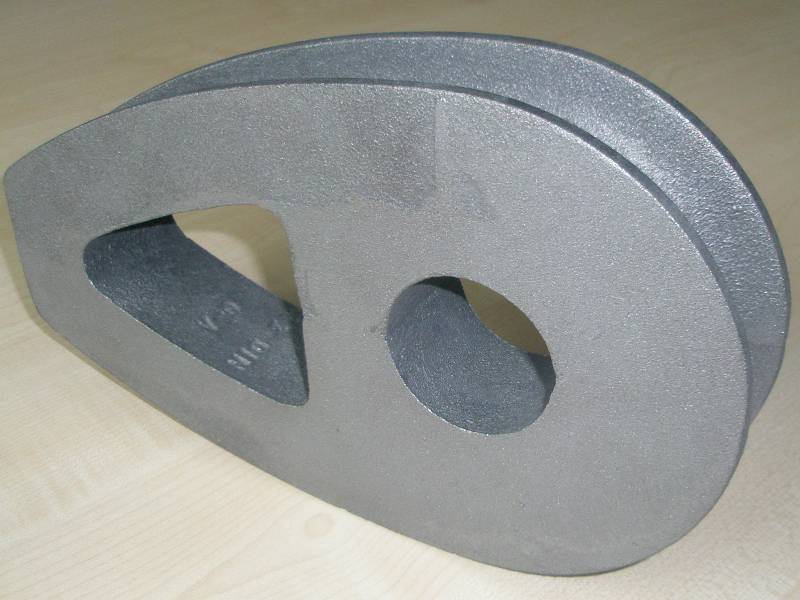 EN-GJS-350-22 to EN-GJS-900-2
EN 1563
incl. EN-GJS-400-18 LT
EN 1563
sand casting
automatic moulding
hand moulding
0,2 - 200 kg
up to 13.000 kg
Cast iron with spheroidal graphite is a, according to DIN EN 1563 (standard types) and DIN EN 1564 (high-tensile types), iron carbon casting material whose carbon content, existing as graphite, nearly completely occurs spherical in the structure.
The abbreviation EN-GJS (old identification GGG) means: casting material (G) made of iron (J) with spheroidal graphite (S). The prefixed EN advises to the EU standard designation.
Besides the above mentioned standard types we can also deliver high-tensile types (ADI) as well as alloyed types (SiMo, Ni-Resist).
If required, please do not hesitate to contact us.
Checkings
dimensional
chemical analysis
mechanical properties (Rm, Re, A, HB, KV ...)
nondestructable testings (US-, X-ray-, MP_, penetration test)
Metallographie
Approvals
inspection certificates acc. to EN 10204 3.1 or 2.2
Certifications
ISO 9001:2000 oder TS 16949
DNV, LRS, GL
AD 2000 W0
Deutsche Bahn