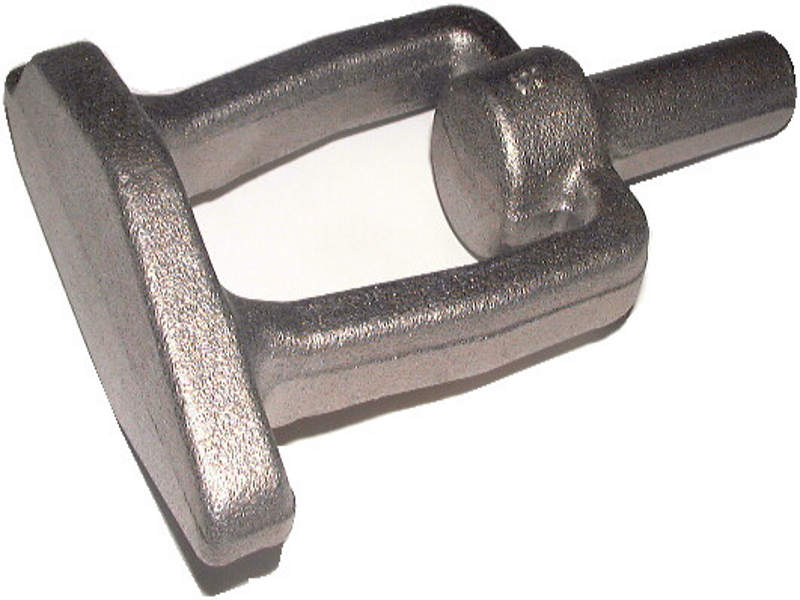 carbon steel (f.e. S355J2G3)
EN 10025
quenched steel (f.e. 42CrMo4, C45)
EN 10083
steel forgings
0,5 - 25 kg
aluminum forgings
< 35 kg
All ductile metals are suitable for drop forging. Steel is relevant in this case because many standardised types with different properties are available. These properties can be adjusted to most different requirements as well as they can be affected in wide ranges by forming and heat treating.
Non-ferrous metal are used considerably less, as measured by steel.
Technically relevant are aluminium and copper alloys as well as titan materials in specific fields.
Checkings
dimensional
chemical analysis
mechanical properties (Rm, Re, A, HB, KV ...)
nondestructable testings (US-, X-ray-, MP_, penetration test)
Metallographie
Approvals
inspection certificates acc. to EN 10204 3.1 or 2.2
Certifications
ISO 9001:2000 oder TS 16949
DNV, LRS, GL
AD 2000 W0
Deutsche Bahn
Surface treatment
priming or painting (KTL also)
coating
galvanizing